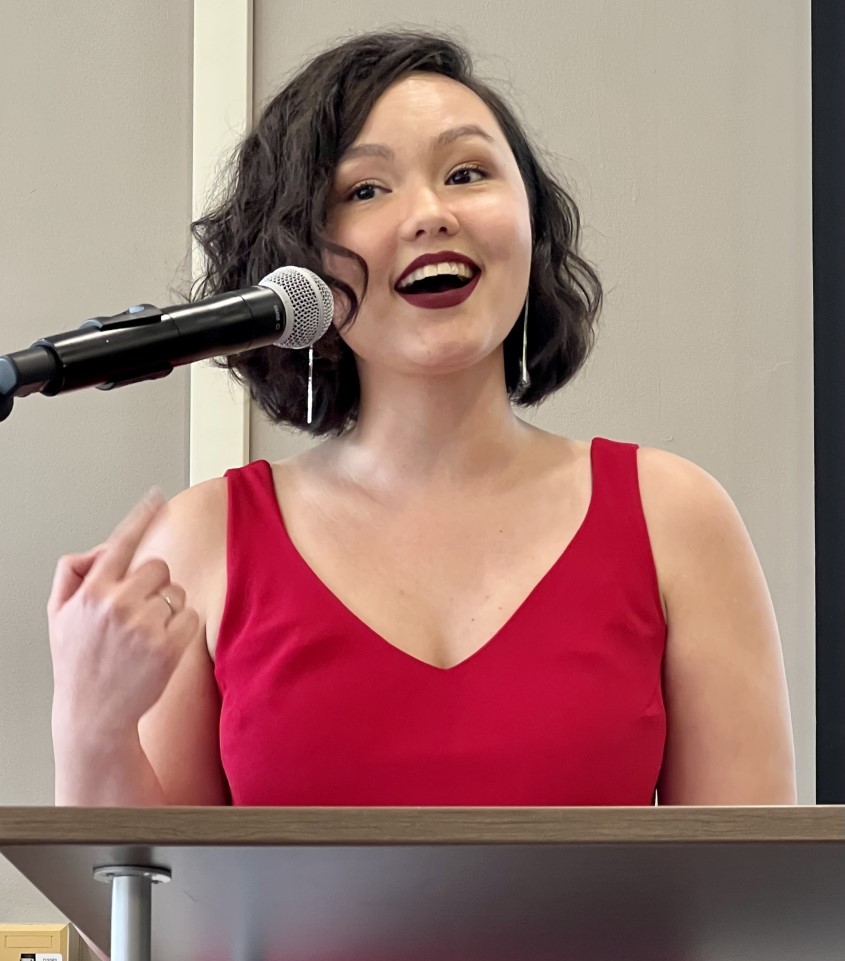 Photo Credit: Kathy Fagan
Arah Ko is a writer from Hawai'i with work published in over 40 journals.
 She received her MFA in creative writing at the Ohio State University in Columbus in 2023 where she served as Art, Wheeler Prize, and Associate Poetry Editor for The Journal.
Arah was nominated twice for Best New Poets 2023. She is the winner of the 2023 Arthur Rense Prize through the Academy of American Poets, selected by Shelley Wong, the 2022 Helen Earnhart Harley Creative Writing Fellowship Award in Poetry, awarded by Tory Adkisson, Ruminate's 2021 Janet B. McCabe Poetry Prize, selected by Matthew Olzmann, a finalist for Indiana Review's 2022 Poetry Contest, and the runner-up for the Fugue 2020 Poetry Prize, judged by sam sax.
She was the 2018 Luci Shaw Fellow with Image in Seattle, WA. She is a current Lilly Graduate Fellow.
Her thesis manuscript, Brine Orchid, was advised by Kathy Fagan, the author of Sycamore and Bad Hobby. It circles themes of inheritance, myth, and family.
A graduate of the Wheaton College English Honors program, Arah served as Editor-in-Chief for the KODON, the college's 74-year-old literary magazine and winner of the 2017 AWP National Director's Prize for Design.
Arah studied under poet and professor Dr. Miho Nonaka, the author of Museum of Small Bones, and completed an honors portfolio under her tutelage entitled Metamorphoseon. While a student, she regularly entered writing competitions and was the three-time first-place recipient of the annual Lowell-Grabill Writing Contest judged by guest writers including Marie Howe and Rachel Arndt.
Growing up in Hawai'i, surrounded by jungle and books, Arah found inspiration in the rich and diverse mythological narrative of the islands, her Korean-American heritage, and traditional fairytales which continue to inspire her today. Look for glimpses of Ovid, Grimm, and the Old Testament in her recent projects.